For the past several years, Latin America has intensified its startup initiatives. While we don't have any Facebook-s or Google-s from the LatAm region yet, countries like Chile, Brazil, and Mexico are increasingly gaining grounds with US investors. Venture Capital flow to the LatAm region has grown to $8B in 2012, and continues to rise.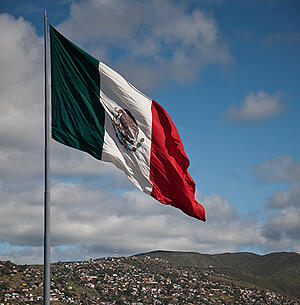 Traditionally, growth within LatAm countries was driven by resource-based and manufacturing-driven initiatives. However, the region's demographics are quickly changing. With increased access to the internet and software developers keenly aware of global and local challenges, startup centers across the continent are hoping to emerge as Silicon Valleys of Latin America.
Specifically, Mexico has been growing at 14% (MCSI index), even faster than Asian superpowers like Singapore – and surprisingly, even faster than other LatAm countries like Brazil. The central government, aware that Mexicans have traditionally steered away from high-tech startups (business innovation), has provided multiple incentives and advantages for new companies. SAPIs, companies that are incorporated in Mexico, have special privileges from the government such as access to special government backed startup funds through Nacional Financiera ( NAFIN) or Mexico Emprende.
It really is a unique time to be in Mexico to witness the growth and spread of a new ecosystem, one that invites technology, innovation, and the ability to connect small companies within Mexico to the rest of the globe. At the grassroots level, a new generation of young companies are attempting to take-on both global and local challenges. That's not all – they are doing it with the help and support of their government.
The effort is not just at the central government level. Local governments and cities, spread across the country, have initiatives of their own to stimulate growth. For instance, Guadalajara houses HackerGarage and GuadalajaraDevHouse, which are centers of development and free form coding.
For now, Mexico has a long road to follow, and a ways to go before it can catch up with it's much bigger neighbor, the US. For instance, total investments in startups in Mexico are 4% that of the US. With the entrepreneurial spirit spilling over from the US, access to more and more MBAs, and up to 110,000 new engineers graduating in Mexico each year, there is ample room for growth.
Investors in the US are taking notice. Investments in Mexico have more than doubled in the past five years. New accelerators and startup initiatives such as Wyra and Mexican.vc are quickly gaining crowd. In addition, VCs such as Alta Vista and Quora have funds dedicated to south of the border.
The room for growth is enormous. This is the time and this is the moment for new investors and entrepreneurs to focus on building Mexico's startup ecosystem.
Softtek expects to play an important role in contributing to the growth of Mexico and LatAm. The hope is that other large LatAm technology organizations will develop initiatives and collaborate to directly impact the growth of entrepreneurial activities. Together, with government support and grassroots efforts, the initiative to drive innovation will peak in the decade ahead.
It's not enough for Mexico to infuse money or provide monetary assistance to startups. The challenge for Mexican startups lies in its ability to decipher current global and local challenges and deliver at world-class levels. All new initiatives, including Wyra or Mexican.vc or even Innoventures, has to bridge the gap between innovation in Mexico and current market challenges, both global and local.
The process of connecting startup ecosystems, by bringing US and global investors closer to Mexico, or by linking Mexican startups with global thought leaders, Mexico will evolve as a significant contributor to global, local, and even transnational innovation.